Web Hosting - eCommerce Web Hosting - Website Hosting Provider
As a Nationwide Web Hosting provider, we are San Diego based Web Design Solutions offering affordable Web Hosting - eCommerce Website Hosting. In addition to our award winning Web Design services and our robust Content Management System (CMS), Web Shop Manager, we are a Website Hosting provider that is committed to providing the best high quality Web Hosting services at affordable prices. Whether you are a San Diego business student who wants to post their resume online, or a large New York online store needing eCommerce Web Hosting for a web site with over 5,000 visitors per day, we have a complete Hosting services plan and solution for you. We strive to grow and excel as a company in achieving this mission.
Feel free to take a virtual tour of our Hosting Datacenter and whether you are just looking for Web Hosting services or if you are considering a design facelift for your website and are in need of a simple and easy to use CMS, we offer flexible and affordable package pricing. Call or contact us today for your Free Web Hosting consultation, and our professional Web Development staff will answer your questions and listen to your needs and present you with the best Hosting solution or package of services that fits your specific needs.
Choose a Web Hosting Package That Is Right For You
Managed Shared Hosting
Managed Semi-Dedicated Hosting
Managed Dedicated Servers
We Accept:






eCommerce Hosting - Web Hosting
Server Configuration
Supermicro 1U Hot Swap Chassis
AMD Opteron Quad Core Processor(s)
4-8 GB Kingston Memory
Enterprise SATA 300 Hard Drives
3ware Hardware Raid 1
Dual 1000MB Ethernet Controllers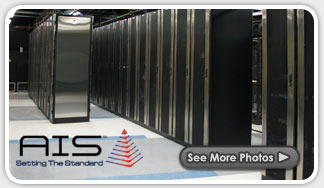 All sites are hosted on an H-Sphere cluster at our datacenter here in San Diego on 9 provider multi-homed, premium bandwidth that bursts to 100mbps with multiple levels of power redundancy with full battery power to transition to caterpillar generators.
All Web Hosting Packages Include the Following
30 Days Money Back Guarantee
24x7 Tier 3 Admin Phone Support
Your Own Domain Name (yourname.com)
Separate Dedicated Nameservers
True 100% Uptime Guarantee
3 Layers of Spam Filtering
Local and Remote Backups
Advanced H-Sphere Control Panel
Private CGI-BIN
PhpMyAdmin Manager
MySQL Manager
FrontPage (optional)
Detailed Web Stats
SSL Support
Cron Job Manager
Mailing Lists
Your Own SMTP Server
POP3/IMAP Email Accounts
Email Forwarding
Email Aliases
Auto Responders
Web Based Email
Server Side Includes
Custom Error Pages
Optional FTP Access