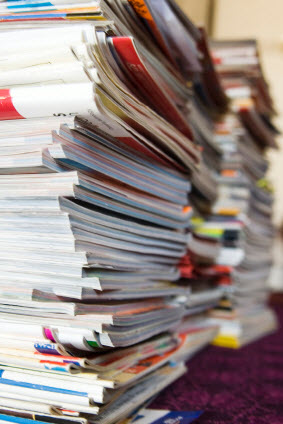 In a recent article released by TruckingTimes.com entitled "How Many Exhibitors Does it Take to make a Good SEMA Truck Show?"
David Herrmeyer makes some interesting observations about the current state of the truck industry.
In today's market which is full of iPhone apps and bargain basement discounters, it is important to look for a competitive edge to differentiate yourself and market your added value. Web Shop Manager™ agrees with David that "…an Internet presence is now a requirement." There will always be a place for brick and mortar stores, but the Internet can help give them an additional stream of income and an online presence that is an extension of the in-store experience.
Web Shop Manager™ (WSM™) is thrilled to be working with DCI/ Catalograck.com to bring the automotive aftermarket industry a powerful answer to their eCommerce concerns. Together we can offer a comprehensive out-of-the-box solution that provides:
Custom Web Design – WSM™ will work closely with automotive aftermarket companies to provide a solution that blends the look and feel of their brick and mortar stores with an intuitive and powerful Content Management System (CMS).
Access to over 1 Million SKUs/ 60 Million Applications – Now online store fronts can have access to over a million up-to-date SKUs instantly. DCI/ Catalograck.com has taken the cumbersome task of entering manufacturer catalogs away from eCommerce site owners. This allows site owners to benefit from product updates automatically by utilizing WSM™'s Automotive Product Feed Integration.
We may not have thought of everything. Yet…
Coupling what we consider to be the most comprehensive CMS system with DCI/ Catalograck.com's revolutionary product database will revolutionize the way business is done. We realize there may be some items we have not thought of offering yet. But, we have given it a pretty good shot:
Intuitive Content Management System (CMS), easy enough for newbies and powerful enough to keep veterans satisfied
Live Automotive Aftermarket product feed integration from DCI / Catalograck.com
Year/Make/Model Selector allows customers to easily find their automobile application
Brand/Logo Management to assist customers in finding parts from their favorite manufacturers
Unique or Global Options to help differentiate various parts, colors, and sizes
Event Calendar, Blog, and Photo Gallery features keep site visitors in the know
Incredibly powerful data import-export tool
Plug-in eStore module for an existing website using iframes
Complete product data for specific engine displacement and years
Google Shopping data feed for your store
Yahoo! and other shopping site feeds available
Live chat to answer questions and make suggestions
Integrated shopping cart and one-page checkout
Integrated wish list
Interactive survey feature for easy online polling
Cross selling, up-selling, and tell-a-friend features
Live UPS, FedEx and custom shipping rate quotes
Gift certificates
Limitless coupon promotion and managed order discounts
Credit card and PayPal processing
Real-time QuickBooks and Shipworks integration
Point of Sale order management & processing interface
Total customer relationship management inquiry system
Customer service support
Changes to the Automotive Aftermarket Industry Brings Opportunity
For better or worse the way we do business has forever been changed. But, thankfully WSM™ and DCI/Catalograck.com are providing a solution to the entering this marketplace. eCommerce will never replace what customers can expect from brick and mortar stores. eCommerce sites can, however, be used to extend the reach of those wonderful establishments. Please visit the DCi & Web Design Solutions Demo Site for more information.
Call us today to discuss a customized solution for your eCommerce automotive aftermarket needs.